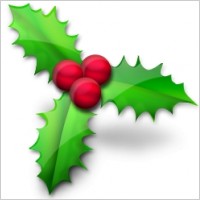 Kristmas menu 2014
4 course evening meal £22.95 lunchtimes £15.95
Christmas Day £46.95
Festive Starters
Our Homemade Soup and a handmade roll
Hand breaded Classic Brie wedge and cranberry garnish
Toasted jalapeño and mature cheddar garlic bread
Duck pate and handmade olive bread
Goats Cheese, Red Onion and Cranberry Tart
Main Courses
Traditional Turkey
Local sourced Turkey Breast hand carved and served with all the usual festive trimmings
Cranberry Lamb
Slow Roasted Shoulder of Lamb sliced into a caramelised red onion, Rosemary and cranberry sauce
Roasted Aubergine Cannelloni
Roasted Mixed Peppers and Aubergine In a rich tomato sauce topped with mature cheddar
and toasted almonds served this handmade tomato garlic bread
Salmon with a sparkle
Poached salmon supreme in a creamy mushroom and prawn sauce with a slosh of sparkling wine!!
Peppered Fillet
Strips of best Fillet Steak in a creamy cracked black pepper sauce
All dishes served with potatoes and fresh vegetables just shout if u feel the need for chips!
Desserts
Kristmas Pudding and boozy rum custard
Homemade Rich triple Chocolate and orange Cheesecake
Brandy Snap and Banoffee Icecream Basket
Mature Cheddar and Stilton biscuit platter
Fresh Raspberry Roulade
Taylor's Filter Coffee and Mints
Menu available from 27th November til 25th December
Must be pre ordered and £5 deposit required at time of booking

Lunchtime Special 2 course Turkey and Kristmas pudding £8.95

Special not available Christmas Day

Don't forget in December we are Open

Wednesday to Sunday nights and Xmas Eve too!